Wilson Allen introduces the Wilson Template Accelerator Package for Elite 3E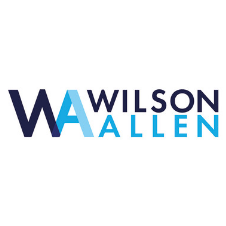 Prebuilt best-practice templates to speed time to value for firms looking to customise invoices, proformas, and billing statements
vThe Wilson Template Accelerator package includes the templates selected, a strategy session, and a number of services hours as needed based on the scope of work. The chosen templates are then immediately available in a pilot environment, or they can be installed in parallel for firms that already have existing 3E Template solutions, such as Word Designer or Crystal Reports.
"Traditionally, law firms could expect to accrue several hundred consulting hours to prepare new billing templates customized to the firms' specifications. With our service offering, formatting and layout updates that once took hours now take minutes to complete," explains Shishir Shetty, VP, technology services, Wilson Allen. "We've built in formatting accelerators and options as well as shared components that enable global updates. The result is a set of extremely dynamic and flexible templates that drastically reduce the service hours required for customization."
Mike Sheridan, financial systems manager at Montgomery, McCracken, Walker & Rhoads, LLP, can attest to the potential time and cost savings enabled by the templates. "We were able to demo the invoice template in our 3E environment. Features like cell shading, table outlines, underlines, and margins can be turned off or on very easily," he says. "I can see how using them as a starting point means fewer consulting hours and therefore significant cost savings for firms that need to customize billing documents."
The templates include features and options designed for the digital era and the long-term evolution of a firm's business practices. "By adding hyperlinks, PDF bookmarks, and enhanced workflow functionality, the templates are ready for electronic sharing and touchscreen platforms to enable greater productivity," Shetty explains. "Plus, our team of 3E Templates experts can also help firms integrate ever-evolving business workflows into the templates."
The package offers fully defined software requirements specification (SRS) documents that explain how each template has been designed and built and from where the data originates. Firms can use the SRS documents for training purposes during user acceptance testing and after go-live to shorten the learning curve.
To learn more about how the Wilson Template Accelerator package can help streamline the creation of billing documents, please download the information sheet.