Wilson Legal Solutions Expands EMEA Sales and Service Team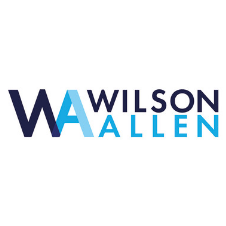 Wilson Legal Solutions, a leading global provider of consulting services and analytics software, is pleased to announce the appointments of Daryl Quadros, Paul Steeples, and Victoria Laliberte to the company's EMEA team. Based in London, the team helps law firms and professional services organisations improve performance through the more effective use of practice management software and business intelligence.
"Law firms are ever reliant on technology to run profitably, which is increasing demand for our solutions," says Suki Sahansara, EMEA director for Wilson Legal Solutions. "By bringing Daryl, Paul, and Victoria on board, we can better answer this call – from initial sales support through the management of technology projects and the technical configuration and customisation of the firm's software."
Daryl Quadros
Senior Technical Consultant

Supporting the delivery of technology services and expanding the company's Intapp expertise, Quadros joins Wilson Legal Solutions as a senior technical consultant. Most recently, Quadros worked as a solution engineer with Intapp where he was the technical lead on Intapp Time and Integrate projects. He has worked in various IT roles since 2000 when he began his career as a database administrator (DBA) for Comic Relief. Quadros worked as a DBA for over ten years including his role with SJ Berwin supporting finance systems. He also served as a consultant for Phoenix Business Solutions where he worked with the DTE Axiom product (the original Intapp Time). He holds a Bachelor of Science degree in Computer Science from Queen Mary University of London.
Paul Steeples
Senior Project Manager

Steeples joins Wilson Legal Solutions as a senior project manager. He is a practised and proficient project manager with in-depth experience supporting the implementations of practice management systems for law and accountancy firms. Having worked in the industry for over 25 years, Steeples is able to offer Wilson's clients a deep understanding and broad knowledge across several project disciplines, including integrations and third-party management. He began his career as a developer, moving then into analysis, team leadership, consultancy, and finally to project and programme management. Most recently, Steeples worked with Aderant as a project manager. Previously, he was a project manager with Atos Origin.
Victoria Laliberte
Sales Executive

Laliberte joins Wilson Legal Solutions as a sales executive where she is focusing on sales of the company's professional and technology consulting services and its Wilson Ideate software. Laliberte has held sales and marketing positions throughout her career. Originally from Canada, she relocated to London to fulfill her role as director of sales for DNE Resources, an international energy consulting firm. In this capacity, Laliberte helped the company expand internationally. She holds a Bachelor of Management degree from Dalhousie University.