Briefing on: Pricing, projects, productisation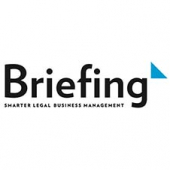 Power to the pipeline

Jason Haines outlines how Allen & Overy is responding to clients' disruptive delivery preferences. And more on the vital 5 Ps of price, process, projects, pipeline and people from law firms Allens, Pinsent Masons, DWF, Paul Hastings, Seyfarth Shaw, and more.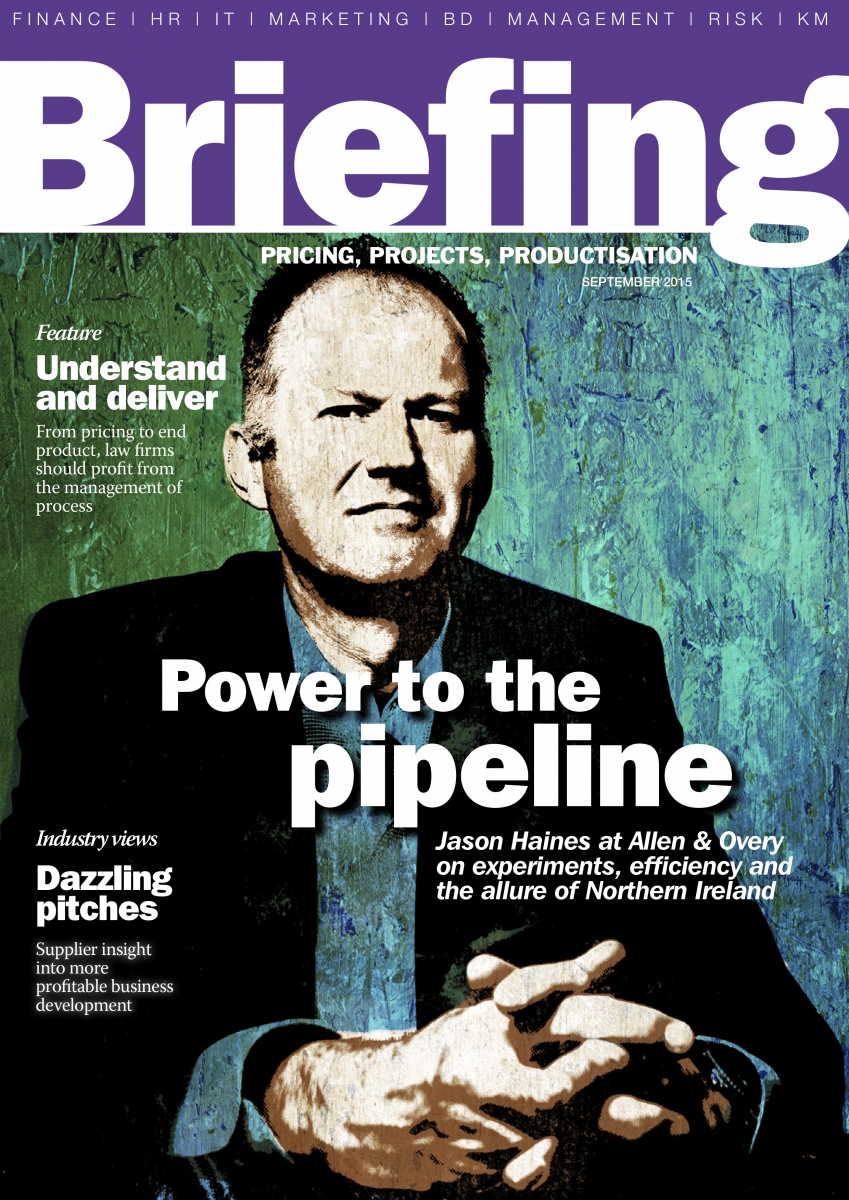 What's in this month's issue?

Interview: Jason Haines, finance and operations director at Allen & Overy, explains how the firm has remodelled itself to help clients find the solution that provides best value, even if that means working with other providers and managing the project.
Feature: Business development and project management experts at DWF, Allens, Paul Hastings, Pinsent Masons and Seyfarth Shaw outline milestones on the journey from agreeing the right price to efficiently delivering the goods.
Insight: Added value from the supplier community, including a case study on how Winckworth Sherwood created more contextual contact knowledge with technology from Thomson Reuters Elite, plus an interview with Aderant CEO Chris Giglio on creating an information infrastructure for collaboration.
Sign up to receive Briefing every month
>> Missed an issue of Briefing? Download them now
Visit the Briefing home page where you can download all our back issues.
Download the Briefing media pack to find out how you can be involved in Briefing's future.
Any problems?
Having problems downloading Briefing? Email David or email Phoebe and we'll email you a copy instead.