Clio launch a free guide to assist law firms in achieving sustainable success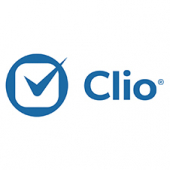 The legal services market is going through an unprecedented period of change and uncertainty. To help lawyers cope with this new norm — Clio, the world's leading cloud-based practice management solution, and leading legal consultant Jeremy Hopkins have teamed up to launch a free guide on how firms can achieve sustainable success.
Although the market changes are dramatic, the responses to them don't have to be. Managing Legal Services for Sustainable Success shows legal professionals the areas of their practice they can subtly tune in order to achieve sustainable success in this new climate.
"I am delighted to partner with Clio in offering my thoughts on the increasingly challenging legal services environment and to suggest ways in which law firms can thrive in the face of these challenges. I hope this guide proves a useful tool to help firms identify tangible and workable solutions. There is plenty of cause for optimism for those able to recognise and adapt to the changing demands for legal services," said Hopkins.
Derek Fitzpatrick, general manager for Clio EMEA, added: "It's a struggle to keep up with the vast amount of change that has occurred in the UK legal space as of late so we're delighted to have worked with Jeremy on creating this guide to look at the ways in which lawyers can not only adapt but thrive."
Managing Legal Services for Sustainable Success is available to download for free at www.clio.co.uk.