Grow and behold: how Thomson Reuters Elite 3E helps top 100 law firm improve client experience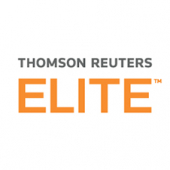 Mills & Reeve has just reported a 13.5% increase in revenue, and says it understands itself to be the only top 100 law firm that has consistently grown both turnover and profitability since 2002. Chief finance officer Mark Finch and managing partner Claire Clarke say the "strong financial performance" is a result of a successful merger with London law firm Maxwell Winward in June 2017, as well as growth generally across the firm.
They're committed to seeking out good sources of profitable growth across its various sectors and markets, they say. "However, this is combined with a programme of continuous improvement and finding innovative or better ways of working, particularly when it comes to collaborating with clients to deliver exactly the services and advice they need," says Clarke.
Back in mid-2016, the firm realised it needed to replace an ageing practice management system – and after reviewing the market it decided the best fit was Thomson Reuters Elite's 3E. The contract was signed in early 2017. There was a certain amount of common sense in the choice, as Mills & Reeve had in fact been a user of what is now Elite's 3E MatterSphere dating back to 2011 – but Clarke and Finch also saw significant potential for driving measurable business change.
Clarke explains: "We're still in implementation at present – we estimate it's a two-year project to get to 'go live', and even then the project continues – but the overall plan is to deliver some back-office system efficiency and improve the front-end fee earner experience in terms of productivity. "There's also a connected opportunity to improve collaboration with clients, which is a key strategic aim for the business."
Finch continues: "3E has partnered with another estimating tool – Cosine – which we believe will particularly help fee earners to price and plan their matters, and therefore bring clients greater transparency and certainty surrounding the cost of services." Firms can assign resources to plans, factor in alternative fee arrangements, including fee caps, and compare different scenarios side by side.
And a key aspect of business improvement is how work-in-progress data is displayed for maximum utility, says Finch. "We're in the process of re-designing fee earner landing pages with new dashboarding arrangements, such that all information on individuals' matters and clients is automatically available and user-friendly. "We also plan for that data to be highly actionable. If a re-estimate or other client communication is needed, the lawyers' dashboards will effectively alert and direct them to the particular task that needs to be performed."
It's fairly easy to see how capabilities like these map across to client satisfaction. Service ought to be that much more responsive, with less chance of a key communication milestone being overlooked. But there's value on both sides. More proactive project management is also connected to improving the pricing of legal work, which should help to keep future growth profitable.
And at the same time, management data can be surfaced to help direct resources as efficiently as possible in line with business development success. Finch explains: "We've used a data warehouse for some time to mine information and identify trends: for example, which parts of the business are most profitable, or growing fastest, and the implications for our people. The ability to do that isn't new, but our technology for it was quite old." 3E can help to improve how data like this is delivered, he says, whether to partners, sector or service line leaders, or the board.
Mobile matters
Whether it's management or individual matter data, another area up for improvement is the mobile experience – adjusting what people can do (and how easily) during those working hours when they're increasingly out of the office. Improving firm-wide productivity means ensuring this time is as well spent as possible.
Finch says: "We've got mobile access to all the information we need to run the business effectively already – that isn't changing – but sometimes it isn't as easy or swift to access as it might be when travelling around the country. That's the area that we're really moving on now."
Clarke adds: "The ability for anyone in the firm – with the right equipment – to access the right information when they need it is a core requirement." As with work progress transparency, there's another clear link here to clients' perception of service.
She continues: "It was also important in the selection of 3E for us to understand Elite's strategic vision for cloud-based working. The system we've bought is still largely on-premises, but cloud-based working is clearly the direction of technology travel."
And the employee's mobile experience is also important to Mills & Reeve, as flexible working is one strand in its diversity strategy.
"Having a diverse and inclusive business is not just a good thing to do. It also makes sound business sense in terms of better decision making and ensuring we recruit and retain the best people. We actually have more women than men in most job roles across the firm," says Clarke. "But we want to improve all aspects of diversity, including seeing more women in senior leadership positions, and increasing the number of female partners from its current level of 28% to 30%."
The firm recently set up two taskforces under its diversity and inclusion steering group, which made a number of recommendations for action on gender and ethnic diversity respectively. These were taken to to the board, and have now been incorporated into the next stages of the firm's people strategy. They range from "drop-in sessions to demystify the partnership process", to allowing people to reschedule a day of extra annual leave granted over the Christmas holiday weeks to another religious period.
Clarke says: "We don't do badly on diversity compared to our peer firms, but know that we have more progress to make. "When it came to our gender pay gap reporting this year, it was good that we were able to report not only what the statistics showed, but also on the initiatives we were undertaking to try and make our business as inclusive as possible – from coaching to career and maternity mentoring, and indeed flexible working arrangements, which includes facilitating people to work from anywhere if they want or need to by using the right technology systems."
Trial together
Elite and its systems can therefore be seen as touching at least three of Mills & Reeves' strategic objectives – "sectors and markets, creating strong relationships, and challenging and supporting people". The fourth area, says Clarke, is investment in innovation and technology itself.
"We need an innovative culture, one part of which is to adopt technologies that improve efficiency for client benefit. To that end we've appointed innovation champions across the firm, and created an online hub for people to post and discuss ideas." Although innovation is a continuous process, she says the firm has also held "spotlight" focus sessions on areas of growing interest, such as application of artificial intelligence, and even managed to make room in the diary for two dedicated "innovation weeks" that include hosting some rather more "fun" activities to build interest in learning, collaboration and doing things differently.
Involving assessment and decisions affecting 112 different internal business processes, a new practice management system might sit closer to the business-critical than the business-fun camp – but 3E's arrival is certainly an event that has brought this firm together around a common purpose (or several).
Finch says: "We had to carefully uncover what the business most needed, what was really most relevant, and where there might be a better way than how something is being done today. We had a cross-practice and cross-function team working on evaluating and optimising those processes to ensure the decisions were right."
Clarke concludes: "There are so many stakeholders, it's important the solution is genuinely co-authored so it's not something that is done to people."
And in the end, of course, the plan is for everyone to enjoy a share of the benefits.
This article appears in Briefing magazine: download your copy of Briefing July/August: In-house special here.