How big? Research determines size of law firm marketing teams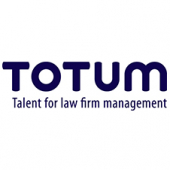 If you've ever wondered how global law firms of all shapes and sizes scale their marketing and BD departments, keep reading.
Totum Partners and J.Johnson Executive Search (JJES) have compiled data from 31 law firms, 29 of which are top global firms, that captures the ratio of lawyers to full time marketing/BD/communications professionals. The numbers, ranging from 10.2:1 to 37.7:1, paint a picture of the value firms are seeing in these departments and the investments they are willing to make as a result.
Supporting resourcing decisions
Tim Skipper, one of the Founding Directors of Totum Partners, noted that the data directly responds to a common client need. He added, 'As specialist recruiters of BD and Marketing professionals into the legal sector, we are asked time and time again to provide data to support firms' decisions on how best to resource this function. By collating the data from the majority of the top global firms and properly covering both UK and US headquartered practices, we believe this is the most comprehensive information that has ever been made available.'
Jennifer Scalzi, President of JJES, explained, 'When CMOs and department heads need to offer up hard data to firm leaders in support of growing their teams, now there is solid market data to substantiate those appeals. And for firms looking to compete in a global marketplace, it's critical to look at the numbers abroad as well as at home to understand the bigger picture.'