How Introhive can help you unlock team productivity and performance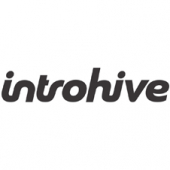 There's no doubt that remote workforces rely on technology today more than ever before to stay connected and aligned.
Even pre-COVID-19, the growth of remote workforces was on the rise. A recent survey from FlexJobs analyzed U.S. Census and Bureau of Labor Statistics data by Global Workplace Analytics and found that between 2005 to 2017, there was a 159% increase in remote work.
Advances in cloud computing technologies, faster home internet, video conferencing and online collaboration tools have drastically improved the efficiency of workplaces around the world. As adoption of these types of technology increases, the ability to "work from anywhere" moved to the forefront for many companies looking to ditch expensive operating costs associated with owning or renting office space.
The trend has resulted in high profits for companies while also enabling teams to work together more efficiently while apart. In order to understand these remote work statistics better, it's important to note that "telecommuters" or "remote workers" refers to non-self-employed people who work from home at least half-time. It doesn't include anyone who works remotely as a freelancer, business owner, or entrepreneur. The information tells us who is working for a company and doing so from home at least half the time. The data also indicated the following trends:
Between 2016 and 2017 remote work grew 7.9%
Over the last five years, remote work growth is at 44%
Over the last 10 years remote work has grown 91%
3.4% of the total U.S. workforce are remote workers, up from 2.9% in 2015
4.7 million people in the U.S. currently telecommute, up from 3.9 million in 2015