Industry interview with Travelers: Know your change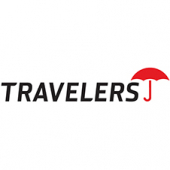 This article was originally featured as an industry interview in the November 2017 issue of LPM. To read the issue in full, download LPM.
The only constant is change, they say – and that's certainly true in the legal industry. Brexit, technology and growing pressures from clients are making the market increasingly competitive and uncertain, and firms that don't change to meet these challenges may get left by the wayside. But SME law firms may be in a good position to take the bull by the horns, so to speak.
Jim Jack, head of professional indemnity at Travelers Insurance, says that while SME firms don't necessarily have the same access to resources as their larger competitors, being smaller enables them to be more nimble and agile in the market.
"Legal businesses, much like insurance firms, delivered services in the same way for 250 years. But they are starting to realise that customers won't accept that, and that firms which can deliver services in the way clients want them to will succeed.
"But while larger organisations can work with economies of scale, SME firms have the advantage of having smaller management structures and thus are able to change and meet market demands much faster." He adds that he and his colleagues at Travelers have already seen considerable evidence of SME firms' willingness to change through the various business plans they receive, which outline new ventures and explore alternative business structures.
But, Jack says, while SME firms should seize, and many are seizing, competitive opportunities, they shouldn't start to change before they know what they're getting into.
"Change is a tricky process. There may be numerous compliance issues to consider or costs when changing how the business operates. It's important that firms do their research before jumping into anything and take advice from people who know the market and know where all the pitfalls are."
SMALL AND NIMBLE
Jack says that an exciting element of the current legal market is SME firms beginning to think about how clients want legal services delivered, and exploring or implementing different ways to meet those demands.
"The change could be something as simple as adopting video conferencing technology, or it could be as drastic as changing an entire management structure. It's only natural that SME firms would lead the way since they are nimble enough to respond speedily to changing client demands and they benefit from the scalability of today's technology." He adds that a good example of this is firms using technology to make themselves more agile.
"At the extreme end of the spectrum, virtual or 'dispersed' firms – which operate like a network of consultant lawyers – have done away with their bricks and mortar entirely, and thus reduced overheads.
"Traditional firms have also become more agile by adopting flexible working and hotdesking, which allows them to scale their workforce without incurring greater overheads." He adds that allowing fee earners to work on the go also gives them flexibility to visit clients during non-working hours – which is something clients increasingly expect.
But it isn't just policies, processes and structures SME firms are taking advantage of, says Jack – smaller firms are also leading the way in new, niche areas of law and adopting a mix of disciplines to add value to their services. "For example, some firms have chosen to provide legal advice to tech startups and have hired non-legal IT specialists, who can add real value to that service. Some have even made those specialists full partners.
"I've been really encouraged to see different disciplines come together in SME firms to offer a broader legal service and meet client demands."
But the change could be even simpler, adds Jack. "I would argue that every firm needs to be innovative but that doesn't necessarily mean adopting the cloud or a new piece of software. Innovation could be as simple as a new manual process which allows you to speed up internal documentation or communication which saves time, improves the client service and leads to increased profitability."
The important thing, he adds, is to engage with clients and find out what they really want. "There are some firms whose clients want them to offer services in the same way as they always have. Firms shouldn't change just because they can – they should have a goal."
KNOWLEDGE IS COMPETITION
But while firms should change to achieve competitive advantage, adds Jack, they shouldn't speed down the path to transformation without considering potential pitfalls.
"Whatever the change might be and whatever the firm's ultimate goals, there will be a significant amount of risk involved. Firms need to do their research to ensure they have their bases covered.
Jack adds that firms may consider engaging external advice if they truly want to mitigate against the risk of change. "By its very nature, firms won't have undergone a given change project before and it may be difficult for them to find out what to expect. If they engage the help of someone else who knows the market, however, they can reduce the chances of making any serious mistakes."
He adds that Travelers insures 1,600 law firms in England and Wales and has the knowledge to help firms undertake change.
"Travelers has advised hundreds of different law firms and accumulated large amounts of data and anecdotal evidence to help firms work out the risk involved in their venture. We try to reflect back to individual law firms what we have learned from engaging with the wider legal community."
Though changing to meet shifting client demands is a good thing and SME firms are in an excellent position to do it, the transformation process comes with risk – including profitability and regulatory pitfalls. So, if they want to undergo that journey they need to do their research or have an experienced partner on hand to guide them down the path.