Introhive: Where does AI fit in?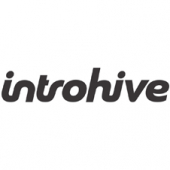 In a 2019 study, Infosys uncovered that more than 76% of business leaders believe that AI is pivotal to their organization's success. Of those who responded, companies that had already implemented AI saw an average revenue boost of 39% alongside a 37% drop in costs. What may have once seemed like a buzzword, AI is now a crucial technology for organizations looking to improve efficiency and productivity, grow revenue, and remain agile in the months and years to come. Because AI can take care of some of the more repetitive and mundane tasks across organizations, employee time is freed up to be spent on more complex problems. In other words, AI allows your team to focus on the job they were hired to do. In 80% of cases where companies have chosen to replace roles with AI technology, organizations are redeploying or retraining that staff to other areas of the business.
Today, Introhive works with some of the most well-known brands across a range of industries including Accounting, Financial Services, High Tech, Telecommunications, Commercial Real Estate, Legal Services, and Management Consulting to automate activity and contact syncing into customer relationship management (CRM) systems, freeing up anywhere between 15-25% of time per week, per employee. That is time that can be better spent elsewhere increasing value to the business.
In addition to activity and contact sync automation, Introhive leverages the power of artificial intelligence to help companies map their business relationships in CRM, measure customer relationship trends, analyze deal winnability and uncover new insights to aid sales and marketing teams in their growth goals.