Marketing in the smaller law firm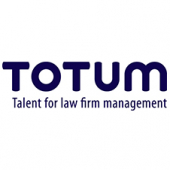 By James Rosenthal: I recently attended a PM Forum event at Pennington Manches, entitled 'Punching above your weight for small firms'.
On the speaker panel was Vikki Bentwood, Head of Marketing and Business Development at Hamlins, Lynne Boston, Business Development Manager at Lubbock Fine, and Training Consultant Tim Collins of The Tim Collins Consultancy. The moderator was Irene Redman, Head of Business Development and Marketing at the Chartered Institute of Taxation.
There were many highlights from the event. In particular, it was made clear that it can be a real advantage to be the sole marketing and business development (BD) person in a small firm. You are the one who must make things happen.
This means you must position yourself well and quickly gain the respect of the partners/fee-earners. In a small firm there may typically be few expectations and little infrastructure in place. But this is an opportunity to put yourself one step ahead. You are the expert. Ensure everyone else knows it.
Making it work
Other lessons for marketers in smaller law firms included:
You should aim to learn a lot from your network, absorbing knowledge from other experts, and competitors, wherever you can. Keeping ahead will build your credibility and help you earn respect. This doesn't mean you have to attend every seminar going. Choose your engagements wisely, share your learnings across social media, and follow up with any connections you make.

Establish yourself and your department. Walk around and make time for everyone – from the admin/receptionist/secretaries, to trainees, associates and partners. Don't be afraid to stand out and be different.

Establish goals and structure. It will be 'a work in progress' but make yourself the lynchpin for change. Lead and come up with new ideas. Think like an entrepreneur.

A lot can be done on a small budget. Be efficient. Make decisions and move quickly. Start small, keep processes simple, get buy-in from key stakeholders and don't compromise on quality.

Clients want more for less – that means you need to focus, prioritise and be more effective. It also means finding out what that exactly means. Get the voice of the client early on, develop personal relationships with them, understand their needs and respond accordingly. This will also help you build your case internally.

Focus on training – for example, helping fee earners with sales. This doesn't need to be expensive. Links to articles, or marketing quotes around best practice can make a difference. Encourage your champions and harness their interest/support.

Perfection is impossible. Set the bar high, but be realistic – focus on two or three things and do them really well. Have a calendar of activities and set parameters. Manage expectations – both partners' and your own. And be prepared to make mistakes.
The event was full of practical advice for sole marketers and business developers in law. But it was also good to hear the views of marketing experts from outside of the legal industry. Law can be quite insular; there is a danger of sticking to what we know and only sharing expertise from within. Hearing from marketers from broader industry was both refreshing and insightful. We can learn much from each other.