Opening up social insights to the legal community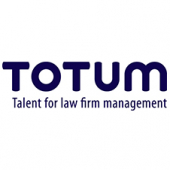 Professional services firms are facing new challenges as they look forward to 2025. Key changes include the introduction of new technologies, changing business models, changing customer preferences and the rise of the cross-generational workplace.
For firms, the emergence of digital innovation in terms of managing their brands and the reputations of their partners and key staff is becoming critical. Being recognised as a leader or expert is no longer enough – firms and partners alike, need to develop a deeper and wider pool of influence, through evidencing their knowledge and providing a point of view on issues and topics that impact their clients and industry.
How-to social media guides
With this in mind, Brand Remedy has developed insights into this area – sharing what we've learned from over ten years' of digital, social media and content development, combined with our heritage in law firm marketing and brand management.
It is clear that law firms are discovering the value of social and digital, and we hope this series of guides will help firms, partners and professionals seize all the opportunities of the digital landscape to build a truly integrated, digital presence.
These insights and learnings have been compiled into a series of four guides – each setting out to clarify, and map out the benefits, potential pitfalls and (ahem) remedies to building a credible and effective social media approach. It was important to us - and, we discovered, to clients too - that these guides are accessible, highly visual in their content and, of course, shareable.
We are thrilled, the feedback so far has been tremendously positive. The guides have enabled us to talk to and support new teams in global and national law firms, at both partner level and with marketing and BD leaders, to drive new thinking about the role of social from the legal profession's perspective.
Clients like the format – bite-sized, with simple tips and a distinct lack of complicated theories or methodologies. Social media, after all, is all about conversations between people not robots (well, maybe not yet) and its role is to amplify expertise and commentary across multiple platforms.
Ultimately, this is an evolving area and we will continue to have an active interest in this space. "At Brand Remedy, our mission is to demystify digital and social media and help evolve the skills that will enable law firms to compete and become more visible. We want to make this area of 'brand' feel like a natural progression to the next level of success," according to our Head of Strategy, Michelle Roberts-Clarke.
Brand Remedy is providing workshops and training for firms, practices and individuals, details of which can be found by clicking here.
Click here to see the guides 'Social Media Success for Law Firms'