Practice metrics for the small law firm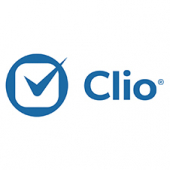 What is BIG data and why is it so prevalent today? The online minute
Download the PDF on Practice metrics for the small law firm by Clio in full here (you will be asked to register your details on the next page)
To help put Big Data into perspective, consider this: every minute, 2 million searches are conducted using Google, 1.8 million 'likes' are recorded on Facebook, 15,000 tracks are downloaded from iTunes, $83,000 in sales are made on Amazon.com and 17,000 transactions are recorded by Walmart. There are 347 new blog posts posted to WordPress, 204 million emails sent, and 571 new websites created.
Given what happens online in a minute, one can quickly comprehend how such data accumulates quickly.
According to a recent Get Satisfaction survey, the United States Library of Congress collected 235 terabytes of data in April of 2011 alone. By comparison, 15 of the 17 industry sectors surveyed have collected more data, per company, than the Library of Congress. For example Walmart, founded in 1962, 162 years after the Library of Congress, has collected more data in significantly less time.
Big data itself isn't new, but the ability to easily access it is. In their book, The Big Data Revolution, Jason Kolb and Jeremy Kolb of Applied Data Labs compare big data to the industrial revolution. In essence, big data is simply building on the technology that has come before it, from the light bulb to the printing press to the personal computer to the Internet. With each progression, access to information is simplified so you can more easily track and analyze things like caseload, referral sources, billables and collections.
Big data helps you have a more useful understanding not only of the types of cases you take, but also where they came from and which ones are profitable. Big data has the ability to be beneficial to both the profitability and growth of your law firm.