Professional Services Marketing & Business Development Recruitment Winter Report 2015/16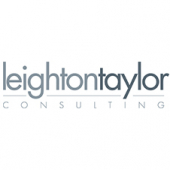 2015 was an incredibly busy and interesting year as far as recruitment was concerned within the sector. We've identified some key points from both a candidate and client perspective that we feel would be very useful to take into account in 2016.
1. The current state of the recruitment market within the professional services sector.
The market is extremely buoyant with a continual flow of new and replacement vacancies at all levels bar perhaps Director. Firms are recruiting successfully but it is increasingly competitive for them to source candidates across the entire sector at most of the levels. The ways in which firms find the very best talent is crucial as it remains extremely "Candidate-led" – more roles than applicants. Very strong candidates may have a number of options to choose from which in turn makes it more difficult for the clients to secure them.
From a candidate point of view it is a great time to be looking for a role, but don't expect to just walk into one. Partnerships remain cautious when recruiting, so expect to go through a detailed interview process and also don't automatically expect a huge hike in salary. This can happen but there is also a real process of having to prove yourself and adding value immediately within a role.
2. Have firms adapted to the current recruitment market?
The competitiveness in the market is not new and when we first experienced it,, we were encouraging all of our clients to be quick and efficient in their recruitment processes in order to get the best candidates. A number of firms started to take this on board and began to speed up their responses to CVs and be more flexible in their approaches to interviews, creating quicker turnarounds. More recently however we have noticed that some have reverted back to slower, more laborious methods and these are now almost always the firms who are missing out on the best candidates.
3. Specific candidate or skill shortages we have seen when recruiting in the past 6 months
Specialist roles, whether they are pitch, CRM, PR, or Digital, continue to be more difficult to source, so again if you are looking for a new role in these areas now is the time to get your CV together.
As far as clients are concerned, for these vacancies they should not expect a 'long' shortlist but should move quickly on strong and relevant candidates as they present themselves. This is same for regional and International roles, where a single CV might be the one. BD Manager vacancies with a heavy pitch focus also stay vacant for longer because BDMs who are generally on the market often want broader BD remits than just bids.
4. Is this likely to continue for the next 6 – 12 months and why?
In our opinion the market will stay very similar for the foreseeable future as there will continue to be more roles than candidates. This doesn't apply so much for Director/Head of where there are generally a number of candidate options per role, but if January is anything to go by, Manager and Executive roles in particular seem to be increasing.
5. The increasing issue of counter-offers!
Be aware – very aware. The counter offer has increased considerably over the past 12 months.. High-calibre candidates (currently in employment) will often be counter-offered when they resign and they need to be aware and prepared for this to happen. Often it creates confusion in the decision-making process when really there shouldn't be any.
If a counter-offer is initially resisted, there is every chance that an employer (who has access to someone over the course
of their notice period) will try again and again. This is counterproductive for both parties because it can seriously jeopardise internal trust, whilst promises are made that can't realistically be kept. Research shows that a person will generally be looking again in 6 – 12 months anyway. It means that the e process from acceptance to that person actually starting a new role has to be managed carefully from both sides. As a client, if you have recruited through an agency, involve them in this and also think about informal coffees and drinks so that prospective employees know they have made the right decision.
6. Leighton Taylor's blueprint to a successful recruitment process
If you are using agencies, don't use too many and provide as much information as possible from the outset. A good agency will be able to distinguish a good culture between client and applicant.
If you are a client, don't hide behind an extranet system. CVs can become just a number when they are placed on these, so ensure that these are checked regularly and a constant dialogue is maintained. Ensure the CV to interview selection process is fast, efficient and uncomplicated. Quick feedback is ideal.
Both sides need to be as flexible as possible with interview timings. Applicants need to show as much willing as they can (without drawing attention) but clients also need to understand that it is getting harder and harder to get out of work to attend interviews during the working day. Interviews at 7:30am and 6:30pm are not unusual anymore.
Well briefed interviewers and partners who don't just question the candidates but also sell the merits of firm to candidates who will be comparing roles. Well prepared candidates who have completed extensive research and really thought about why a particular role appeals to them.
In certain respects it is undoubtedly a challenging market, however the number of roles we have seen successfully recruited has increased over the past 12 months which can only be good news for teams looking for new recruits and those looking for their next move.