Three marketing trends and how they can be applied to law firms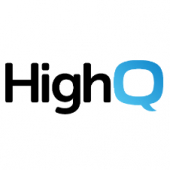 More than 35% of legal consumers start their search for a lawyer using online tools, and that is a figure that will surely only continue to grow. Accordingly, it's imperative that your law firm has a solid and comprehensive online marketing strategy in place. No different to the offline world, the legal sector is a highly competitive landscape online, and it's up to you to stand out from your competitors.
In the last year, I have seen three core trends from inside the legal world and outside from firms such as the Big Four consulting firms. Below I will shine the spotlight on marketing in the legal sector, and, taking into account the actions of the Big Four, highlight how law firms could improve their marketing strategy and online presence.
Productisation of knowledge and expertise
More so than ever before, firms are creating more content to ultimately increase reach and hopefully revenue. In a content rich world, information overload is a common piece of feedback from law firm clients. A large number of firms have created content, but many forget that your content should be concise, of a certain quality, demonstrate expertise, and trigger engagement and connections. Firms now face two challenges - producing good quality content and making sure it stands out. Retrieving the content can be tricky as lawyers are always busy, and I'm now seeing firms hiring copywriters to oversee the 'company voice' and ensure the quality is consistent.
Many firms, however, are starting to put a little more focus on their content, creating entire products or services. Not just a microsite, which tends to be just a digital version of the brochure sat in your reception, but an actual product that adds value. Making this step to commoditise your expertise and content can seem daunting, as it also then becomes a technology challenge as well as a content issue; however once the buy-in is made by the partners that the 'product' they are creating will add value or even revenue, the content then becomes part of doing business.
In addition to this, modern technology frameworks now exist that enable the delivery of solutions easily without months of build time. It no longer has to take 12 months to build a solution, when SaaS options like HighQ Publisher exist, which has been built primarily to address the challenges of law firms, and can be live in a matter of weeks. Creating targeted and focused solutions that become 'best of breed' and a destination for your clients is invaluable for your business going forward.
Engagement
So what do I mean by engagement? Is it time spent reading an article, a telephone call, downloading an eBook or buying more services from you? The answer is all of them. It's any meaningful touch point whether it is offline or online. Once you have a 'client', increasing engagement is usually directly linked to their experience of your services and their brand loyalty. Engagement online is usually measured from low touch retweets on Twitter to the client being a brand advocate or similar. For me, the link between experience and engagement is often the most decisive factor in whether clients return to your services.
The movement away from broadcast and 'reach', towards delivering meaningful content experiences to specific clients, naturally encourages greater connection and engagement. It's the transition from business to business marketing to human to human, focusing on the interactions with individuals. Bryan Kramer talks about this transition in his book, which I can highly recommend,"There is no B2B or B2C: It's Human to Human #H2H".
In order for clients to rave about your service and engage, you need to provide them with personalised and dedicated solutions, where a client can contact you and receive a response swiftly and simply. Make them feel like it's their service, and make sure the people responsible for the relationship are front and centre. Ultimately, the content in the platform should encourage more conversation, both digitally and verbally.
Digital experience
Consistency is the important thing to remember here. These days your digital touch points are too numerous to count (I run out of fingers and toes), whether it's your social channels, website, push email marketing, extranets, or your more detailed knowledge solutions. It can be difficult to manage and coordinate all the systems under one consistent brand and voice.
For your clients to glide from service to solution without breaking brand momentum is almost impossible. Despite these challenges, it's extremely important to provide a user experience as consistent as possible. A break in the user experience can potentially cause someone to end their journey, not download a certain piece of content, or worse still, stop them from becoming one of your latest customers.
You digital ecosystem is vast, each channel or medium is an opportunity to win new business and increase brand loyalty, or worse, lose business and create negative experiences.
What does all this mean for law firms?
Your firm's digital touch points are increasingly important to win new business and maintain existing clients. How you leverage the expertise and cleverness that naturally resides in your firm's departments to create content, solutions, conversations, and ultimately generate revenue, is how your firm will differentiate itself from its competition. A focus on the experience of clients old and new will be key in driving the firm's success.