Workshare case study: Fieldfisher use innovation to continually improve their clients' M&A transactions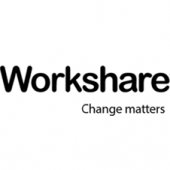 Workshare Transact is more than just a beautiful piece of software to run deal closings. With Workshare Transact you also get access to a customer success team that will get your projects up and running quickly, so you won't lose any momentum on a closing.
You can call them any time, rely on them to do any heavy lifting in the initial stages in terms of getting checklists set up and you can also rest assured the team has legal knowledge and expertise, so they understand what you're trying to achieve.
Watch this short video, featuring some of the Workshare Transact team to find out more, and please get in touch if you have any questions.
Transcript:
Workshare Transact | Customer Success Team
Fiona McClune, Global Director for Workshare Transact: What we've done with Workshare Transact is we've created a beautiful piece of software that answers our client problem, but we know that's only half the battle.
What we need to do is to get every single end user comfortable to use it. To get you up and running, we've created this team to hold your hand through the initial process; to do the heavy lifting; to get that checklist up there in a stressful moment, maybe late at night.
Then the rest is easy - 20 minutes of quick training and you're up and running.
Owen Oliver, Transact Product Manager: Partners say to us, we don't just want you to come and plug in the software. We want you to support us all the way through all our deals. Fortunately, we are building a team of great people who are passionate about Transact and about supporting our customers' firm's sites.
Our customer support is a key element of choosing to work with us. We want you all to be in control, but never alone.
Jamie Richardson, Customer Success Advisor: We understand the clients are super stressed. They've got a lot of noise coming from all angles. Our role is to build relationships with the clients. The Transacts success team is there to reduce the noise and make sure when they are adopting the app that momentum keeps going.
Joe Collerton, Customer Success Advisor: During deals, when you first work with someone on one of these deals there is this element of okay the product's fantastic but are going to have that level of human support which you will always need to bolster the benefits the software provides.
Normally, it's just showing them exactly how the software works and ensuring they feel very comfortable. Equally, when they come back to you with any queries, you are there support, so the second time around they know from the off they can trust us and that just provides a great experience for everyone.