The benefits of outsourcing IT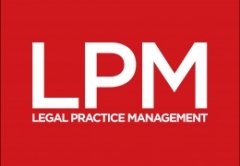 This blog post was also featured as a column in the May 2014 issue of Legal Practice Management magazine. To read the issue in full, download LPM magazine (15MB file).
---
The onset of the recession helped sharpen everyone's focus on the imperatives of making every penny count and managing firms well in all respects. This inevitably led to some very difficult but no less necessary decisions.
One of the hardest decisions I had to make during these times was to outsource our IT. It was particularly difficult as it impacted directly on our in-house staff, and the implications of failure were high. Around that time, it had started to dawn on me how crucial it was that we understand emerging new technologies and find the technology that truly adds value – technology that is secure from external attack and that represents the right level of investment over time.
Making such decisions can be daunting, so how should we go about it? How can we know for sure what will work best for us or when to make the change? Can we afford to experiment or invest in platforms and applications which either don't work sufficiently well or become defunct before they have achieved pay back?
I recommended outsourcing IT, because I found it increasingly difficult to address these fundamentals and it was unreasonable to expect the IT manager and the small team we had to cover all the bases and get our legal technology right first time. It was unfair to expect things to be as straightforward as they had been in the past, when the world of legal IT was simpler.
Increasingly, the in-house team was bringing in experts on infrastructure and applications to avoid quirky, 'bleeding edge' or 'vapourware' solutions. This resulted in duplication of effort which was costly and accountability was blurred.
Managing IT, and expectations
If you're unsure about outsourcing you need to be prepared to manage your IT manager and monitor spend against budget. Challenge (politely) their recommendations and look carefully for 'smoke and mirrors' clouding your view on how well things are working.
To be sure that you fully understand where you are with IT, I recommend an independent audit by outside experts who can verify the things that are going well and come up with useful suggestions for improvement.
For me, outsourcing has been an important part of risk management and our IT risks are better managed now that we are tapped into a business that employs a small army of specialists, with the strength and depth to give support well beyond the traditional 9am to 5pm.
Increasingly, lawyers do not want to be tied to these hours or even an office desk. They want easy access to systems and help desk support wherever they are and whenever they want it.
Projects are managed better now that we can deploy a separate team of experts to implement key projects, and this has led to big projects being delivered on time and to budget without the long delays and disruption to day-to-day operations that were the inevitable result of a small team being overstretched.
I see the decision, albeit a tough one, to have been totally vindicated, and in the two years that our outsource partner has been working for us we have transformed the reliability and scope of our IT infrastructure, and we can look forward to some exciting new applications that will help us to achieve our strategic objectives.
It's fair to say that I now find it easier to sleep at night.