Can technology take your firm further?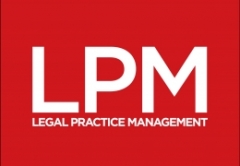 This blog post was also featured as a column in the June issue of Legal Practice Management magazine. Download LPM magazine to read the issue in full here (13MB file).
---
We are all acutely aware of how the legal world is changing, with insurers, banks and retailers penetrating the market and creating new models of legal services. With much more competition comes increased demand from clients for greater efficiency from their lawyers. What can SME firms do to set themselves apart?
By its nature, technology moves quickly. First you just needed a website. Next you're told you need a LinkedIn page, then a Facebook page, a Twitter account, maybe Google+, a blog sounds good… No wonder it's hard to keep track and persuade management to invest in something that may well be obsolete in a year (or less).
But invest they must. Most of the interaction lawyers now have with their clients is through technology, and law firms need to work with technology to engage with and add value to their clients in order to stay ahead of the game.
Businesses use social media in all its facets to drive traffic to their website, so websites need regular maintenance and news sections need to be relevant and, more importantly, recent. What does it say to a client if your 'latest news' is about a new hire six months ago? With smartphones now the norm, websites also need to be optimised for mobiles and tablets – anything to make it easier for the client to find and call you.
As a niche firm, we have found an investment in search engine optimisation (SEO) to be invaluable. By knowing what sort of clients we want to attract and what our market is doing, we can change our website content accordingly. As with everything it can get outdated, and analytics need checking regularly to make sure SEO is still hitting the right track.
As well as staying on top of information you are sending out, technology plays a vital role in keeping staff up to date. Every day there are emails to read, blogs to read, podcasts to listen to. It's incredibly time consuming trying to keep up to date with information to do your job. To combat this, we have a paralegal whose job description has 'online presence' built in, and whose (at least) daily task it is to update all our social media presence. We have two websites (our own and a blog site, www.sackedinthecity.co.uk) and two Twitter accounts, as well as all the other social systems. This paralegal also pools the relevant incoming information and disseminates at a weekly 'know how' meeting, so that everyone else can ignore the information overload.
In addition to a constant online presence, clients want access to their lawyers at a time to suit them – 24/7 – which means having technology in place to allow staff to work remotely and tap into the same resources as they would on-site. This requires investment in, quite possibly, a cloud-hosted system so that all data can be securely accessed from anywhere.
Now you've attracted all these prospective clients, what do you do with them? I say invest in a CRM system that links client data to matters, fee earners, key dates, lists all key people at a company and where they worked before, tells you what clients' interests are, what seminars/events they have been invited to, which ones they have attended, and any information they have asked for.
Clients tell us they want their lawyers to take an interest in them. It makes them feel important – not just a cash cow. Does more investment, more money, mean more clients? Well, if you're not investing, your competition just might be.