Managing the managers in your law firm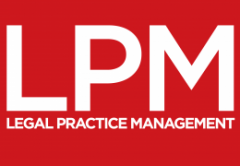 This blog post was also featured as a column in Legal Practice Management magazine. Download LPM magazine to read the issue in full here (10MB file).
---
No matter what size your law firm is, there are 'managers' at all levels: support staff managing diaries, finance departments managing finances, lawyers managing their cases and partners managing lawyers. Then there are the practice managers, who are managing the managers to make sure they manage effectively.
Does that sounds like too much management? It can feel like that for the lawyers who, more than likely, didn't choose the legal profession in order to get bogged down with HR, IT, compliance, and finance issues. But the progression to partnership entails involvement in at least one of those management areas I've mentioned. So how can we, as practice managers, help lawyers manage?
In a law firm there needs to be someone who knows everything, but not everyone needs to know everything. So, it falls to practice managers to make sure the right people have the right information. I've come across partners before who have no idea how their firm works – and some who don't want to know – but someone has to work it out for them and tell them.
It's therefore extremely important that the practice manager forges a strong relationship with the managing partner, or that special 'someone who knows everything' – or knows nearly everything, because it's only really us practice managers that know everything…
This relationship has to be built on trust and a shared understanding of the firm's overall strategy. To make this happen at my firm, I find it essential to attend the partners' meetings. I'm always surprised when I speak to other practice managers who don't get that opportunity.
If your partners' meetings are like ours, then the majority of what comes out of them inevitably ends up on my 'to do' list, so I like to hear first-hand what's going on and why it's important, rather than getting the information from more than one person – sometimes when it's too late. It also means I'm there on the day to answer questions.
But how can we help lawyers engage in management? It's important to make them realise that it doesn't need to be an onerous task. We can sit down with them regularly, tell them what information is available – some want to know everything, others want the bare minimum – and answer any questions, but it's important to take the time to explain things thoroughly so that they understand why they are getting the information, and set out what they need to do with it.
If it's financial information that needs to be disseminated, I may well draft the emails for them so that all they have to do is hit 'send'. As far as the lawyer that receives the email is concerned, it has come from their manager, and if they have any questions, the manager will have the answers.
It's about finding the balance between what lawyers think they need to do and actually need to do – and trusting us to do the rest.