Would your clients recommend your law firm?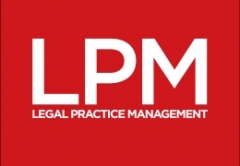 This blog post was also featured as a column in the September issue of Legal Practice Management magazine. Download LPM magazine to read the issue in full here (11MB file).
---
A long look in the mirror
I'll wager the majority of professional service firm websites state: "We provide exceptional client service", or something along those lines, thinking that's what sets themselves apart from competitors. But if everyone provides it, how are we different?
And if we all think we provide excellent service, how are we measuring it? How many firms think about it from their clients' point of view? It's far easier to think about it from the firm's perspective – what we think they are looking for. How many firms actually ask the clients and, if so, are we asking the right questions – and what are we doing with the answers?
It's important to think about the 'client journey'. Where does it start at your firm? Usually this is when the client makes that first telephone call, or fills in an online enquiry form. As a business, you will likely deal with several new enquiries a week, but we shouldn't forget that, for the client, this is often one of the most difficult telephone calls they've had to make.
Recent LSB-commissioned research looking at what leads people to contact legal service providers claims that "only when [clients] classify problems as severe" will they look to seek advice from a law firm. The research goes on to say that even with these "severe" problems, over half of individuals handle the problems alone, and only 9.4% sought advice from a law firm (rather than some other professional body).
If clients who make that first call already regard their situation as 'severe', then the way they are dealt with is vitally important – they don't want to hear a monotonous tone, no matter how many times you've heard the same story. Finding the balance between reassuring them that you understand their situation and gleaning the necessary facts is key. Going through a form-filling exercise probably isn't going to make a client feel at ease. This might work with corporate clients, who simply want to find out charge-out rates and the best deal, but for individual clients (from a 9.4% pot) it won't. We shouldn't assume everyone is the same, with the same expectations. Clients should be treated like the individuals (or individual entities, if companies) they are.
Put yourself in your clients' shoes: have you ever used a law firm, and what was your experience? For many of us, our only interaction with law firms outside of our own is when we buy a house. I'm not sure if people who work in law firms make worse clients because we think we know their job as well as them, but my main gripe when I did that was feeling that I wasn't being kept up to date. I chased by email and phone and got annoyed if I had to wait longer than a couple of hours for a response – my house purchase was, at the time, the biggest thing in my life, so why didn't anyone else get it?
We need to be open and transparent with clients, all the time, even if we have nothing to say. Client feedback tells us that they would rather be billed an extra unit to be told there's no news, than to feel like they have been forgotten and that they are always chasing you. A lawyer's mindset is often about keeping fees down, so they wouldn't send a one-line email – but that's not thinking from a client's perspective.
Client service is about adding value. What are you doing that is above and beyond providing legal advice? Client feedback surveys are a good way to find out what your clients think, but when are you sending them? Are you sending them at the end of a matter, when it's too late to add value to that particular client?
The main question for us, as legal service providers, is: "Would you be recommended by your clients to everyone they know?" If not, why not?