Baskerville Drummond case study – PMS selection for Hunt & Coombs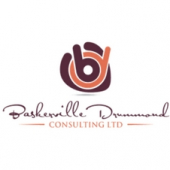 Executive Summary

Client challenge:
Hunt & Coombs are currently using Envision, a product which had been made "end of life" by Thomson Reuters. Whilst the firm had good IT leadership it needed support to:
determine which options were available;
provide a robust and inclusive selection process;
document all of the critical User requirements and add structure to the evaluation phase;
assist in establishing the project's key success factors;
guide the internal team through the process and final decision making.
BDC's solution
To support a critical PMS selection process by providing strategic advice on PMS solutions and vendors, identifying functional needs and undertaking a rigorous selection process.
Supported the selection committee by providing an overview of the PMS market and the initial long-list.
Undertaking interviews with key stake holders to identify all functional requirements
Created a requirements document, based on our experience but tailored to Hunt & Coombs' requirements.
Undertook a process to identify the strategic drivers and key success factors
Oversaw the tender process and provided advisory report.
Supported contract negotiations.
Engagement impact
Expanded knowledge as to the possibilities within the selection group and key staff.
Created a detailed and prioritised requirements document.
Moved from a position of not knowing which systems were available to having a preferred supplier within 15 days of Consultancy.