Case Study – KBS Solicitors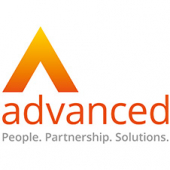 Client: KBS Solicitors
Sector: Criminal Law
Product: AlphaLaw Vantage & Hosted Environment
Project: Move to a hosted platform to deliver efficiencies and improved security
KBS Solicitors in Bradford say that moving to a hosted platform has made the firm more secure, more efficient and better able to deal with the demanding nature of criminal law work in the 21st century.
KBS Solicitors is a specialist criminal law firm established in 2002. During the past ten years the firm has carved a niche in becoming one the most respected criminal law firms in Yorkshire. Realising that to deliver a greater level of service to their clients they would need an IT infrastructure that would be resilient to the demands of a modern law firm. They conducted an extensive review process of IT system and Cloud suppliers before switching to a hosted environment delivered by Advanced Legal.
Sue Rayner, Practice Manager at KBS Solicitors, explains why the firm chose to go hosted with Advanced Legal:
"When we established the firm we relied on local IT contractors to look after our systems, manage our server and update our software. We felt that ten years down the line we'd outgrown that approach and began looking for a new solution."
"We needed a dedicated service that took advantage of the latest advancements in cloud computing and hosted services. The solution presented by Advanced Legal perfectly met those requirements."
The firm felt their current AlphaLaw Vantage Practice Management Software addressed their working requirements but realised that by switching to a hosted version they could enjoy automatic updates to software and IT environments without the need to call upon the services of external IT consultants or worry about being left behind with ageing software and out-of-date security applications.
A major practical advantage for the ambitious firm was that its team would become more productive and more profitable simply by being able to work remotely. Accessing files, documents and diaries from laptops and tablet devices at any time of the day.
"We reached out to the marketplace and looked at different systems but ultimately decided that Advanced Legal was the provider that offered the most in terms of service, security and peace of mind. We already trusted them as our existing PMS supplier and felt assured that our firm's data would be safe in their hands."
"We also needed a professional, secure and reliable disaster recovery plan should the worst happen. The hosted nature of the Advanced Legal solution was perfect."
Profitability has improved since implementing the hosted system and the firm estimates that it's become more productive as a result of using a hosted system.

Before switching to a hosted environment all case files were wholly paper-based - now more than 75% of the details of a case are held electronically. It means the firm can quickly find and share files with authorised 3rd parties such as clients, the police and the CPS, without lengthy search times.
The firm reports a significant reduction in paperwork and the associated administration and consumable costs such as postage and stationery. Staff at the firm now have no need to photocopy and store paper items because they can now simply scan documents and safely store them digitally and send them electronically in seconds.
"A key advantage for us as a criminal law firm is that our solicitors can work remotely from the courts using tablet devices because trials often progress over lengthy periods resulting in fee earners long term absence from the office. It means that our team back in the office can see, in an instant, real time progress on cases. This visibility of case activity makes it far easier to plan workloads and improves communication across the entire firm as well as promoting efficiency."
The firm says its ability to access diaries, create letters, attendance notes and form templates remotely has projected it to one of leading small legal firms in the region.
"The support we've received from Advanced Legal has been phenomenal and we're proud to be one of the most technologically advanced criminal law firms in Yorkshire. Advanced Legal plays a big support role in our growth strategy."
"Going hosted is the best move we've ever made and we're now perfectly equipped to cope with the demands of clients in the 21st century."