DPS Software case study: Taylor Vinters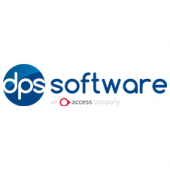 Taylor Vinters is a large regional firm of Solicitors with offices in London, Cambridge and Singapore.
The firm is an existing user of iManage for their document management needs, a product which is highly used amongst the top 100 firms in the UK.
When Steve Sumner, IT Director and Drew Winlaw, Director of Operational Development at Taylor Vinters looked at their firm's business needs, they knew that neither a document management nor a case management software product fitted their requirements fully. They realised that the firm needed a document management solution for the business as a whole and a case management one for certain areas only.
The Software
Taylor Vinters were already users of our fully Outlook-integrated case management software for their Plot Sales department and although this worked well, they needed to link this department to the rest of the business.
This model also suited the iManage integration since iManage is also provided within Outlook. The integration between the two products meant that everything was embedded into their Outlook desktop.
DPS enlisted the iManage expertise of Dr Mo Barkhordar at Mocom Systems to develop a module within their case management software that would meet the clients' requirements and the project specified.
A completely new Plot Sales module was written internally by Taylor Vinters' staff trained in DPS and the updated Outlook Office case management system completely integrated to iManage and their Miles 33 accounts was rolled out in June 2014.
Conclusion
The integration between DPS and iManage is completely seamless. Any document created by Outlook Office (our case management software) can be accessed in the normal way but checked into iManage automatically, without any user's intervention. If an iManage user checked a document into the case directly through iManage and outside of Outlook Office, then Outlook Office synchronises the case automatically.
Steve Sumner commented on the project "This is more than an integration project – we actually did not want one to happen– we did not want our staff to have to think which software they are in. What we wanted was for them to do their work and all the 'merging' and integration of systems to be done in the background. The most successful integration is when users don't even know it has happened and that is what we have achieved."
Drew Winlaw added "We knew what we wanted- iManage document management for the business as a whole and the DPS case management system that could be customised to our own requirements. After only 6 months from the project's implementation, we are reaping the benefits and are already looking to put our Conveyancing department onto our DPS/iManage solution.''