How Perfect Portal helped clients with real-time updates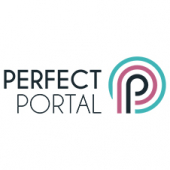 Cook & Talbot director Mark Lloyd and communications manager Vicky Noren-Dobson explain how Perfect Portal has helped the firm keep both itself and its clients up to date.
Many firms have illustrious histories, but Southport-based Cook & Talbot has been around for an impressive 120 years, and director Mark Lloyd would like the firm to continue to be forwardthinking and relevant for years to come. The firm, Lloyd explains, conducts commercial matters but is heavily dependent on noncontentious work, such as conveyancing.
"We want to grow our already large residential conveyancing department and expand in the commercial area over the next two to three years and bring on board more fee earners," he says.
Accordingly, the firm wants to use technology to transform the way it operates. "We're trying to speed processes up, improve efficiency, reduce costs and provide clients with real-time information."
A cornerstone of that strategy has been the firm's partnership with Perfect Portal, and the firm has embraced the latest app-based features to address a number of business challenges.
SAVING PRIVATE TIME
One such area of improvement is the need for real-time information. Client expectations, says communications manager Vicky Noren-Dobson, have been transformed in recent years by technological change. "The biggest request we get from clients is real-time updates – they want an update and they want it pretty much there and then."
This demands a considerable amount of limited firm resources, Noren-Dobson says – but Perfect Portal has both alleviated pressure on the firm and created a more user-friendly experience. "The app helps to keep clients updated on a transaction every step of the way."
This article was first published in the November 2019 issue of LPM 'That's not all, folks' click to read the full article