John Schorah and Stuart Whittle at Weightmans on working with Thomson Reuters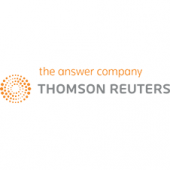 Weightmans managing partner John Schorah, and business services and innovation director Stuart Whittle, explain how the firm organises its innovation activity, which includes a collaborative approach to maximising the opportunities of data with Thomson Reuters.
Weightmans has long been a firm with a reputation for recognising and rewarding its business services and operational expertise. It was notably quick to take up the new opportunity – which came with shifting to an alternative business structure – to promote talent in such areas to the partnership. In May 2019, for example, innovation manager Catriona Wolfenden became the latest to join.
But what exactly is innovation at this firm? There are many strands, says business services and innovation director Stuart Whittle. In spite of this, however – not to mention all the media fascination – it's an area of work that can be surprisingly difficult to define.
"It often involves dealing with some things that you don't know you don't know," says Whittle. Innovation involves testing what already appear to be good ideas, of course. But you also need to follow threads that may uncover some of those 'unknown unknowns' and reach decisions about their implications for the business, whether promising or otherwise. The point is often made that innovators need to get comfortable with a bit of failure – which is not traditionally a comfortable thought in the law.
This article was first published in the November 2019 issue of Briefing 'Slice time'.