Smooth Law develops bespoke client journey with Eclipse's Proclaim Practice Management Software solution
"The sheer flexibility of Proclaim gives us the boldness to expand and the confidence to know its's a possibility. I personally have yet to be in a position to say "we can't do that.""
Paul Keelan, Primary Proclaim Developer at Smooth Law
Established in July 2015, Smooth Law is a modern progressive law firm providing claimant legal services to a wide range of clients. The firm prides itself on operating as an entirely paperless office, communicating with clients via email, telephone and SMS text messaging for speed and efficiency.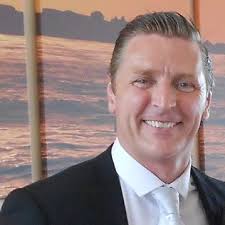 Paul Keelan, Senior Proclaim Developer at Smooth Law, has worked with Eclipse's Proclaim legal software since 2003 at a variety of firms, and as a result, possesses extensive knowledge of the system. Most recently, Paul has worked with Eclipse to efficiently implement the Proclaim Practice Management software at Smooth Law and now works as the practice's primary Proclaim developer.
Why was Eclipse the chosen supplier for Smooth Law?
The partners here had previously worked at a large Liverpool firm which utilised Proclaim heavily so from first-hand experience, it was the solution of choice. As a smaller firm, but with ambitious plans, it's great that Proclaim is not just exclusive to large firms – whether it's a 100+ fee earner practice, or a sole practitioner, Proclaim remains the same and is always just as simple-to-use.
Additionally, the Law Society Endorsement was a factor in our decision. Although Eclipse and its Proclaim solution were already known to us – and we were certain it was the software suited to us – the endorsement announcement just cemented our confidence in the decision. It meant that, to us, Eclipse was continuing to move forward and although it had already conquered the legal sector market, it wasn't resting on its laurels.
Furthermore, the complete flexibility of Proclaim means we can develop the solution entirely in-house, without the need to bring in external IT consultants – I personally have yet to be in a position to say "we can't do that".
Smooth Law originally implemented Eclipse's out-of-the-box Personal Injury system – how has this been configured to fit in with business requirements?
We did initially take an off-the-shelf Personal Injury solution as that's the area of law we predominantly practice. However, we've also recently created our own case type for Holiday Sickness claims, which is an entirely bespoke solution to Smooth Law, and designed completely in-house using the Personal Injury workflow as a platform.
The sheer flexibility of Proclaim means we have the ability to do this. It gives us the boldness to expand and the confidence to know it's a possibility - we now have over 1000 live claims in the system.
How was the transition to the latest iteration of Proclaim (v3.3.1)?
It was very easy. Although we have a small database, there are still a wide range of issues that can occur when upgrading software but this wasn't a problem with Eclipse, it was extremely simple.
I've done a number of migrations throughout my time working with Proclaim and have never had a problem. In my experience, this is down to two things:
Good internal planning
Excellent communication
As part of this second point, Eclipse's Transition Support team is brilliant, as are all the staff and I've found everyone is always happy to help and go that extra mile if needed.
How are you benefiting from Proclaim's new 'Options Images' feature?
This is an absolutely fantastic feature!
One of the main benefits is the ability we now have to develop our client journey. We have two stages of a claim – portal and non-portal – and using Option Images we've been able to create an entirely bespoke yet simple case status feature within FileView (Eclipse's online case tracking tool).
Depending on the stage of the claim, the client's view will differ and due to Proclaim's inherent flexibility, we've been able to build in high-level automation so the stages are instantly updated to correspond with actions taken by our fee earners.
This is an excellent feature for our clients that like instant access to updated information and an at-a-glance view to their case. It's also proven vital for those instances we experience a language barrier – the stages are now displayed in simple images and enables clients to see case changes as and when they need to.
Perhaps best of all, and as with a variety of aspects to our Proclaim solution, this was developed entirely in-house. No additional training was required, nor was support from Eclipse – it was all designed purely using the latest release notes, which supplied a user-friendly, step-by-step guide.
DOWNLOAD THE PDF ABOVE TO READ THE FULL CASE STUDY