Starting strong: How to support firm growth and stay focused on clients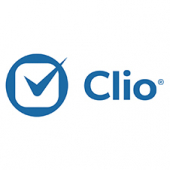 As a very young law firm, Euclid Law wants to make the absolute most of its first few years of action.
A boutique competition law firm based in London and Brussels, it prides itself on being "focused, flexible and independent" – core values in terms of the way the firm works and how it presents itself to its client base. And Euclid Law needed technology that falls in line with these values and strengthens both its delivery of legal services and position in the market.
Johanan Tang, office manager and financial controller at Euclid Law, says the firm aims to blend agile startup mentality with traditional professionalism. Tang says the firm's commitment to nurturing existing client relationships and attracting new ones remains a priority for the partners.
"We've been active for three years now, and the main goal is to continue to grow and confirm our position as one of the top competition boutiques in London and Brussels." All firms need to invest in the right technology to support them in their strategic growth objectives. Tang knew that his firm needed to improve its practice management support in order to stay focused on its ambitious goals in these early years.
Cloud confidence
Taking on a practice management system was a no-brainer, says Tang. "When we first started, everything was very manual. Management had to keep a close eye on everything on a day-to-day basis, but as you grow as a firm it's more and more difficult to do that. We reached a point where we really needed to automate some of our processes and make our lives easier."
He reiterates that it became increasingly challenging to keep track of cases manually as the firm took on more work, and management also grew concerned about the potential for masses of paperwork lying around, most of which would contain sensitive information.
The cloud solution offered by Clio provided the firm with the secure platform they sought. Tang stresses the importance of all employees, across a firm with offices in London and Brussels, having access to the same information – which the cloud also facilitates.
"You don't need to worry about where to find or save something. You can pull up reports or access information, whether you're on the road or meeting a client," he says. "You don't need to go through a dozen processes and contact three people before receiving something two hours later. It's helped save us time and it's the way most firms should be working.
"As we take compliance with General Data Protection Regulations and our other regulatory obligations very seriously, Clio also helps us to operate in a way that is both lawful and secure," says Oliver Bretz, director and founding partner of Euclid Law.
With the idea of transparent communication between firms and clients on the rise – and for firms to make better use of information internally themselves – Tang says that Clio's system also helps to keep everyone on the same page.
"Having a protected exchange tool for our clients is a big plus for productivity. We can create new documents and folders very easily, share them with anyone we need to, but also maintain control at our end."
The communication tool, Clio Connect, allows for instant and easy communication with clients. "Clio Connect is especially useful when we need to share a big folder in a short period of time with a client, wherever that client may be in the world," says Tang. "It's very quick and efficient." However, the firm's clients can also be confident that their sensitive and confidential information is protected by Clio's ongoing investment in highly secure cloud infrastructure, he says.
Who's got the time?
Another essential for a law firm is timely and accurate billing. Tang reports that Clio's time-keeping and billing tool is a clear highlight among the partners. Fee earners can easily log and track the billable time they've spent, and others at the firm can also access those reports. If something comes up that takes them off a task, a fee earner can simply pause the clock and resume later, he adds.
"It's very easy to use, with all the bills in one place, so you don't need to think about tirelessly keeping an up-to-date spreadsheet stored on your desktop.
"One of my own favourite features is the time reporting tool. You can easily generate a PDF report, or any other file format, on time spent and other important information pertaining to a matter."
The firm has been using Clio for just over a year now, and Tang claims that everyone can already see the difference in efficiency. He pegs his own time saved on manual processes at roughly 50%, freeing him up to concentrate on more productive working elsewhere.
And when it comes to the upfront cost of software, he says Clio's is competitive. "There are more expensive alternatives out there. A cost is a cost, but it's not huge, even for a small law firm. It's a sensible investment because of the range of business benefits it brings."
Keeping everyone together
However, efficiently bringing everyone up to speed with understanding how to navigate the system is essential when introducing any new software to a business – to reap the return on investment as early as possible.
Tang explains that, whether based at the London or Brussels office, everyone in the firm is fixed up with a Blackberry. Clio is installed on all devices so that employees can access software anytime and anywhere, including for training purposes.
"We had training with Clio's team, and also hosted a brainstorming session for everyone in the firm to raise their feedback and ideas," he says.
The relationship between the firm and Clio is well connected, says Tang, and the latter is always quick to respond if there's a glitch. "They always forward our feedback to their research and development team for consideration of future improvements, and then try to implement those in the longer term."
Tang says that the firm aims to maintain a blend between flexible, startup mentality and high professionalism, with a focus on client relationships. Software that matches this can only improve efficiency as it continues to grow in the future.
If you are interested in finding out how Clio can help your firm, schedule a demo today.
This article appears in LPM September – Table plans. Get your copy here.