Best practices of the best transactional teams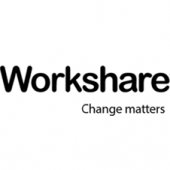 Many law firms are asking themselves how to continually improve; to create efficiency and deliver the best client experience.
Technology has an important role to play and law firms are adopting Legal Transaction Management tools to remain competitive in an ever-changing market that demands more for less.
So, how do the best transaction management teams deliver the best transactions?
Workshare's Fiona McClune will showcase how the largest global law firms are approaching continual improvement; what they're looking for from vendors; and how they are going about cultural change to ensure success.
What's vital to transactional teams when it comes to continuous improvement
How transaction management technology is delivering efficiency
Balancing cost savings with client experience during a deal closing
How firms are driving behavioral change to engage lawyers with new tools