Board webinar: Turning your firm's data into information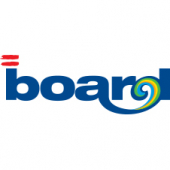 In an industry where time is money, making effective use of firm-wide data is key to profitability and competitiveness, yet many firms struggle to quickly and effectively analyse the bigger picture. Data often sits in silos and requires time-consuming manual reporting processes to combine it into meaningful information, leaving partners unable to accurately understand the true cost of matters.
Attend this webinar to learn how innovative law firms such as Addleshaw Goddard and BLM are utilising BOARD's self-service analytics capabilities to gain greater insight and provide fee-earners with the ability to make better decisions, faster.
The session will show you how BOARD can:
Unlock insights which are currently hidden within your firm's data through interactive visual dashboards
Increase the speed of decision-making by putting simple but powerful reporting capabilities into your fee earners' hands
Provide a clear picture of Key Performance Indicators such as WIP and utilisation, helping you to maximise efficiency
Provide better value for clients through increased transparency of matter progress