DMC Canotec: The agile diaries; adapt, adopt, accelerate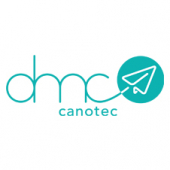 Agenda
With the unique insights of this great panel, plenty of hindsight and evidence to share and a focus on the digital tools that are helping these firms succeed, we will examine if we have crossed the Rubicon when it comes to agile working and workflow.
Topics for discussion include:
What technology has helped our disparate teams most in collaboration, communication and document workflow.
How paper went digital, and why it's smarter
What will we be taking forward into 2021 as the new way of working, to drive sustainable growth?
What is going into the Room 101 bin for good?
Following the discussion, we are taking a glimpse into how these 6 firms and 40 others in the Top 200 are using Paper River's game changing digital inbound and outbound platform for agile workflow with seamless integration into the legal industry's leading document, case and practice management systems.
Registration https://www.dmcplc.co.uk/agile-diaries-dec-2020/