GDPR Legal Aid Roadshow - Birmingham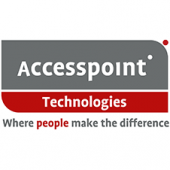 GDPR - Legal Aid events
Over the next 3 months Accesspoint Legal Services will be hosting a series of GDPR events around the country. The first series of dates (listed below) will focus on Legal Aid firms and provide greater insights into what the GDPR means for them. The format of the day will be split into presentations on key topics and interactive workshops for greater understanding.
Topics covering:
What is different about LAA work for the GDPR?
What we can learn from each other?
Consent - A lawful basis for processing. Discussing the difference between lawful basis/consent and contract for processing and controlling data.
Data Processing and control (DPIA) - How do you comply with your client's privacy expectations?
Mapping the journey of your data for processing and control
3rd party agents
Sub-contractors
Barristers and experts
LAA
Mobile data - how to maintain flexible, secure mobile working practices – at court, in police stations, off site - reducing risk not increasing it post GDPR.
Data protection officer - when? how? what?
Explaining this crucial role and working through a draft job description and audit timetable.
How will you audit?
Destroying data and reporting breaches - Compliance with the right to be forgotten and archiving.
What choices do you have over conflict of interest?
What about legal aid billing and potential civil claims?
How will you know when a breach occurs? Damage limitation on breach reporting.
GDPR and innovation – how to build GDPR into your IT plan, improve your systems for delivering access to justice and be more productive.
Event date:
Birmingham - Mon April 30
Additional dates:
Manchester – Mon Apr 9th
Bristol – Mon Apr 16th
To secure your place for any of the dates shown, please click here link to obtain tickets.