Interview with Simon McCrum, author of 'The Perfect legal Business'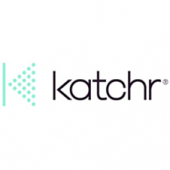 Hear from Simon McCrum, author of The Perfect Legal Business, about how measuring the right things, at the right time, provides a platform for sustainable law firm growth.
Graham Moore, founder of Katchr, will be interviewing Simon to take a deep dive into his experiences, successes, mistakes and conclusions and how this has led to the publication of the already acclaimed law firm management book of the year.
Join us on Thursday 1st October 2020 and receive a FREE copy of Simon's book – available to the first 50 attendees to register.