Katchr: How top law firms use data to improve performance and grow their business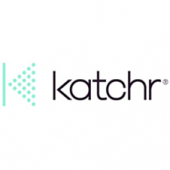 Are you frustrated by a lack of real-time reporting in your firm?
Fed up with paying your accountant to 'format reports'?
Do you want instant access to better information at the click of a button?
If so, this FREE webinar is for you.
9th December at 12:30pm
Register now (link through to: https://www.katchrexpress.com/webinars/)
Many smaller law firms are frustrated by the quality and availability of reporting from their case and practice management systems. Now there is an answer.
Katchr - the leading provider of Business Intelligence to UK SME law firms, is pleased to announce the availability of its new cloud-based offering: Katchr Express.
Katchr provides fast, easy access to KPIs and management information for law firms. Whether it's lawyers keeping track of their targets, team leaders monitoring their people, or owners reviewing monthly performance, Katchr delivers fast.
Now the proven Katchr solution is even more accessible to smaller firms with Katchr Express. Specifically designed for those without significant IT or finance resources, Katchr Express makes performance dashboards available from anywhere with a secure cloud-based app.