LEAP webinar: Stamp duty: Conveyancers, when it rains gold, put out a bucket!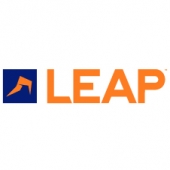 The government cut in stamp duty (until 31st March 2021) has provided a much needed boost to the property market. It's how conveyancers scale operations to meet the expected increase in workload that is paramount.
As well as detailing the impact and lessons learned within the housing market over the last 6 months, this informative session looks at how law firms can ensure scalability and develop working practices to meet both the highs, and the lows in the demand for conveyancing work.
Panelists include:
Craig Taylor - LEAP
Rob Hailstone - Founder of Bold Legal Group
Riccardo Dawson - CEO at Yourkeys
Adam Bullion - InfoTrack