Legal Practice Management conference 2018 – London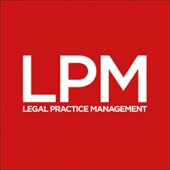 The Legal Practice Management events are the must-attend events for everyone in practice management from SME law firms.

Highlights from the agenda
How can SME firms recruit and retain the best people?
Examining the best ways to resource SME firms to ensure future law firm sustainability
Law firm succession planning and the millennial generation
Adopting a culture of change and managing lawyers' resistance to change - a change journey case study
Ensuring your firm is GDPR compliant
A sensible analysis of the AI landscape and why law firms need to prepare now
Managing increasing compliance obligations - keeping up with the pace and scale of regulatory changes
Using metrics and technology to support and drive behavioural and cultural change.

Confirmed speakers to date
>> Peter Ambrose, director, The Partnership
>> Paul Blake, chief operating officer, DQ Advocates
>> Mary Bonsor, co-founder, F-LEX
>> Kate Briscoe, co-founder and chief executive officer, JustBeagle
>> Peter Carr, IT head, partner, Fisher Jones Greenwood
>> Brian Cullen, group chief executive officer, Jackson Lees
>> Sara Duxbury, business psychologist, Carter Corson
>> Simon Goldhill, founder and director of strategy, Metamorph Law
>> Eddie Harrison, head of business optimisation, Lowell Solicitors
>> Malcolm Head, co-founder and chief executive, The Head Partnership
>> Mark Hodgkinson, professional services director, Nasstar
>> Polly Jeanneret, practicing solicitor with Halebury and LPM's resident HR guru
>> Alex McPherson, partner and co-founder, Ignition Law
>> Nikki Leatherland, head of HR, Peters & Peters
>> James Letley, Pulsant
>> Graham Moore, managing director, Katchr
>> Edward O'Rourke, chief executive officer and partner, Ashtons Legal
>> Jane Pritchard, founder and consultant, elawvate
>> Bernard Savage, director, Tenandahalf
>> Beth Sayle, risk consultant, Riliance
>> Emma Sell, practice manager, Brahams Dutt Badrick French
>> Simon Slater, chief executive officer, Pemberton Greenish
>> Sean Stuttaford, chief operating officer, Thompson Smith and Puxon
>> Richard Tromans, founder, Artificial Lawyer and Tromans Consulting
>> Phil Whitehead, general manager of alliances, InfoTrack.
The event is booking up quickly so email us to reserve your place!
Want to sponsor this event? Get in touch
London too far? Don't worry, we also run the LPM conference in Birmingham and Manchester
Who will benefit
Practice managers
Practice directors
COOs / CFOs / CEOs
Office managers
Heads of finance
Accounts managers.
Check out what delegates from our last conference thought:
"Congratulations on such a successful conference. I would be very happy to contribute to any of your future events."
"Just a quick note to say how much I enjoyed the conference. I think you had the agenda spot on. Well balanced with a great group of participants and I took a lot away from it"
"I look forward to meeting my peers from other firms and networking, so having time for this is a plus many thanks"
This event is supported by: