Legal Practice Management conferences 2019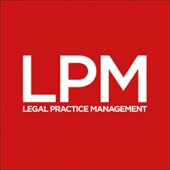 The LPM conference is back for 2019 and will be coming to a city near you.
The Legal Practice Management events are the must-attend events for everyone in practice management from SME law firms. Starting with one annual conference in London in 2011, thanks to continually increasing popularity LPM has since expanded it's offering to three conferences taking place this year throughout the UK.
The event is now in its seventh year and will be running in the South, West and North of England to ensure that we engage with representatives from SME Law across the country.

LPM South
The Royal Society – 7 February 2019
London
LPM West
DoubleTree Hilton – 24 April 2019
Bristol
LPM North
The Met Hotel – 15 May 2019
Leeds
What to expect
Join us for workshops, presentations and structured networking with thought leaders in business strategy and technology with information that is vital to the future success of your firm.
Topics this year to include:
What is the future of commoditised law, and how will that affect your firm?
How can law firms learn from retail business about client engagement?
Should your management team spend more time with new hires?
Why technology is relevant for all SME law firms no matter their size
Can new firms in the market revolutionise the way clients seek legal advice
What is behind the Attorney general's new drive for public legal education initiatives and should your firm be getting involved?
Snapshot of the agenda:
​Mergers and consolidation
Millennials, training and flexibility
AI and technologies SME firms can use to improve their businesses
People management
Succession planning
Security and risk management
Speed networking
Private meeting rooms
LPM awards
Marketing your firm
Public legal education initiatives
Who will benefit
Practice managers
Practice directors
COOs/CFOs/CEOs
Office managers
Heads of finance
Accounts managers
Additional Information/Speakers
This event is supported by: