Nikec webinar: Training chat bot for your legal applications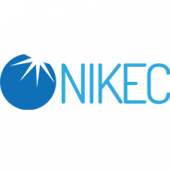 Join David and Dorigen as they explore how to answer those "How Do I?" questions by providing your staff and training teams with a 'real-time' solution.
Learn about iTrain Ali, the powerful assistant that proactively engages with teams to reinforce learning, build on knowledge and communicate change.
During the webinar:
• The Nikec and iTrain Legal partnership
• The current challenges firms encounter with training
• Demonstration of iTrain Ali led by Dorigen Skyes
• Q&A