Register DMC Canotec's Agile Toolkit Expo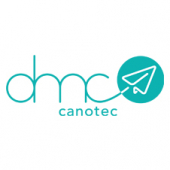 How will we establish a new working rhythm and what tools will we need to adapt to the changing post-Covid 19 landscape?
We are all facing the same challenges in our businesses due to strict guidelines on social distancing, travel restrictions and remote working. As we all start to map out our detailed back to work plans, how will technology and the adoption of digital transformation tools help us address these challenges and future proof our businesses?
What to expect
Agile Toolkit Expo Agenda
Throughout the Expo will we be addressing these challenges and covering ways and means in combating the impact they are having on your day to day working practices and how this in turn leads you in getting back to the new normal.
Welcome to the Agile Toolkit Expo
Health & safety in the workplace
Shared equipment usage
Securely sharing paper based documents & inbound mail
The Digital Mailroom
Distribution & redirection of inbound mail
Scanning Bureau
Securely access your digital content & automating business process
Cloud Document & Information Management
Extracting, editing & manipulating information held within PDF files
Power PDF
Printing & posting of outbound mail
How to get post out the door with Hybrid Mail
Enabling inbound & outbound calls directly in Microsoft Teams
DMC Connect