Remaining competitive: How to engage with your clients in 2020, with Advanced Legal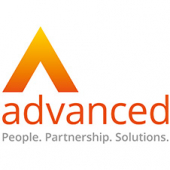 In an increasingly competitive business environment, the firms that succeed will be those who have processes in place to ensure the strongest possible connection to their clients and prospective clients.
But 2020 has made this concept even more challenging when the opportunity for face-to-face interaction with clients has become near-impossible.
This session will explore alternate methods for client engagement, that can be adopted by your firm, helping you to connect to your clients in 2020. Marketing, cross-selling, brand awareness, digital communication methods, social media, prospect engagement.