SEMINAR: SRA Accounts Rules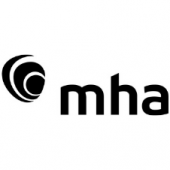 Please join us at one of our upcoming working lunches on the new SRA Accounts Rules this September in London, Reading or Birmingham.
The new Solicitors Regulation Authority (SRA) Accounts Rules are due to come into effect from 25 November 2019 and our series of working lunch seminars in September will support and advise law firms on the implications and what the new rules mean to them.
Content
• The new framework & compliance structure along with the new focus on risk
• Who is bound by the new rules Who is bound by the new rules
• Client monies & client account
• The payment of interest to clients under the new rules
• The importance of systems & controls
• Preparation of client bank reconciliations
• Dealings with other money belonging to clients or third parties
• The requirement to obtain an Accountants Report
• Retention & storage of records
• Important omissions from the new rules
• What your firm should do now
Agenda
1.00 - 1.30pm Registration & coffee
1.30 - 4.00pm Presentation with buffet lunch
4.00 - 4.30pm Questions & networking
Our team of leading experts have many years' experience of delivering high quality accounting and financial awareness programmes for lawyers and this series of events are designed to provide practical advice and solutions to ensure you are in a position to comply with the new rules once they come into force.