Tikit free webinar: circle of trust – contact management best practices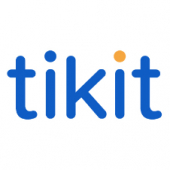 Do you want to gain new clients and keep the ones you have? Then you can't overestimate the importance of respect. It's a commodity which can get you "over the line" in a myriad of personal and business situations.
Of course it's easy to talk about respect, but harder to build it. It can't be forced, but there are several building blocks. One of the foundation stones is making people feel valued and important. In a professional context, one way this can be done is by making clients feel you're listening to them, so if they've told you something which matters to them, you should remember it.
When you demonstrate respect for a client it shows them that they're a contact who matters to the law firm. Respect can be demonstrated in a number of ways and by different areas of the firm. For example, marketing can show respect by understanding the contact, what they're interested in, not sending irrelevant mailers or event invitations, and ensuring preferences and special requirements are remembered.
However, in reality, in the midst of busy lives, it's easier said than done. This is why it's wise to let client relationship technology do some of the work.
Join Simon Elven and Adam Mitchie for a webinar on December 12th at 11am EST where they will be discussing how technology can be used in such a way that each contact feels respected by, and important to, the firm.