tmgroup: Back to reality (London)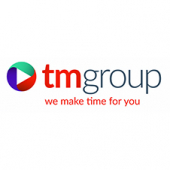 It's not all about Brexit
Join an audience and panel of residential property specialists for a discussion on the challenges that will continue to impact the residential property market after 29th March from housing supply shortages to leasehold to the management of professional risk in a property transaction.
tmgroup are inviting residential property specialists to free of charge events in London and Manchester in February to discuss the issues that will continue to affect the residential property market after 29th March.
Sponsored by Groundsure and hosted by Pen Underwriting and Weightmans, the events will provide the opportunity to hear from guest speakers on a range of topics, including leasehold reform, financial crime and digital property transactions.
Speakers include; Beth Rudolf from The Conveyancing Association, Edward Donne from Howden Insurance Brokers, Andrea Cohen from Weightmans, and Matt Smith, Editor of Future Housing.