Webinar: The digital lawyer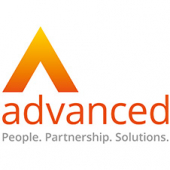 As the government's Digital by Default 2020 deadline approaches, forward thinking law firms are seeking ways to digitise their practice.
We are already seeing the delivery of Robotic Process Automation (RPA) and Artificial Intelligence (AI) projects, for example, used to automate mundane and repetitive jobs, freeing lawyers up to focus on higher value tasks.
If you are a law firm looking to drive efficiencies and simplify processes by digitising your practice with ease and simplicity ahead of the 2020 deadline this webinar is a must.