Webinar: Perfect Portal & Tikit Integration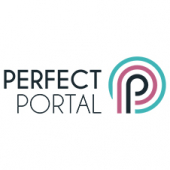 This Autumn, Perfect Portal will launch the integration with Tikit Partner for Windows (P4W), allowing P4W users to benefit from the below features. Firms can capture their prospective clients using Perfect Portal to generate a quote. When the client has accepted the quote and instructed the firm, the matter then will be automatically created in P4W.
Attend this webinar to learn about our new integration with Tikit P4W and how you can take advantage of the two systems.
Key benefits of the Tikit P4W integration:
360 degree solution from quote to settlement.
Automatically create a matter in Tikit after instruction.
Conflict check with Tikit when adding new client details in Perfect Portal.
Complete Key Stages directly in Tikit to keep all parties updated on matter progress.