Webinar: Top 7 GDPR mistakes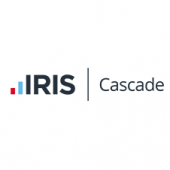 How confident are you that your business is fully GDPR compliant?
GDPR can be complex, time-consuming and difficult to understand. Since the GDPR came into effect last year, countless surveys suggest that businesses are still confused by the regulation and struggling with the complexities. Heavy fines and damage to reputation are on the cards if companies ignore the new rulings.
However, by knowing the pitfalls, there are simple steps that can be taken to reduce the risks.
We're running a webinar with our trusted partner iCaaS on Thursday the 12th of September at 14:30pm to help you overcome these pitfalls. There will be a short demo to help remove any GDPR concerns you may have, and a guide towards becoming GDPR compliant quickly.
Do you know the top 7 common GDPR mistakes? Register today and find out.
#GDPR