Webinar: Your clients' behaviour is changing, are you?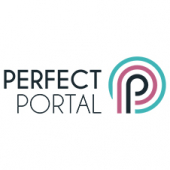 We live in a digital world where technology and mobile apps have fundamentally transformed nearly every aspect of our lives. Your customers have changed as well as their expectations; they are eager for information, expect clarity, transparent pricing and want to be updated on their case progress.
In short, today's Digital Era has completely changed client communication and 86% of buyers are willing to pay more for a great customer experience.
Join this presentation to learn:
==> How your firm can adapt to these new demands and be proactive
==> Why using technology can make client communication significantly simpler
==> How you can deliver the best customer experience
==> How you can stand out from the crowd and gain a competitive edge
If this time isn't right for you, please register anyhow and we will send you the recording.