What is Perfect Portal?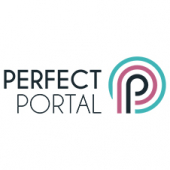 What is Perfect Portal?
Is it a quoting tool?
Is it only for conveyancing?
Is it a client app?
Is it a CRM system?
We are hosting this webinar to answer the big question "What is Perfect Portal?"
Join us over zoom to learn everything about our technology and how our online platform and mobile app help law firms grow their practice and increase their brand awareness within the industry.
Our technology has evolved over the last six months, our platforms and apps can now be used for all areas of law and are fully customisable to your firm's brand.
We hope you can make it. If the timing does not work for you then please register anyway and we will send you the recording afterwards.