Workshare Compare Webinar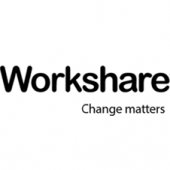 Being able to compare files, or things in files, is important to thousands of professionals. As we're in the business of comparison, we wanted to show you three things you might not have seen before *plus a few fancy bits that help you understand changes.
Snippets: now you can compare images, tables and code, as well as snippets of text
Presentations: Compare PowerPoint presentations, and everything in them
Everywhere: File comparison…well, everywhere. Embedded in the places you work
If you work on documents, a lot of documents, or support people that do, then this one is for you.
Join Workshare's Senior Product Manager, Francesco Burns and Workshare's Product Quality Manager, Matthew Roberts for 30mins and see what's possible now in terms of all things file comparison – what you need and in the places you need it. There will also be a chance to ask questions, share ideas and request the next three innovations.
Additional Information/Speakers
Matthew Roberts
Product quality manager
Workshare
Francesco Burns
Senior product manager
Workshare