10 reasons to adopt cloud computing for your law office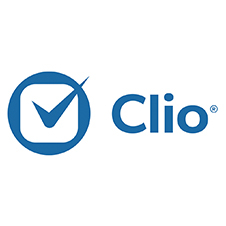 Written by Jack Newton, co-founder and CEO of Clio
Cloud computing has rapidly become a fundamental technology for many law offices. Here are some of the top reasons to adopt cloud computing for your law office:
Freedom
Cloud computing offers an unparalleled level of freedom to get your work done where and when you choose. Because your software and data are available on any device with an Internet connection, you can access your practice's data from your law office, from home, from court, or even while on holiday if the need arises.
Ease of use
One of the biggest benefits of cloud-based solutions is the speed at which they can typically be learned. Since cloud-based applications run in a web browser, you're already familiar with the user interface; there's no steep learning curve as is often the case with desktop software.
Up-and-running fast
The complexity of traditional client/server software means long implementation times. Cloud-based software, however, can typically be implemented in just a few minutes.
Tablet smartphone friendly
Cloud computing offers "live" access to your cloud computing software and data via any internet-enabled device, allowing you to access your key practice data anytime, anywhere.
Security
Cloud computing offers a level of security and data protection superior to on-premise solutions. Cloud computing vendors typically store data in highly secure, specialised data centres adhering to local auditing standards with 24/7 security monitoring and advanced, biometric-based access procedures. Cloud-based providers also perform routine and intensive server penetration testing which, when coupled with high levels of physical security, offered an unprecedented level of data protection.
No upfront costs
Most cloud computing solutions offer a simple month-to-month subscription, meaning there are no upfront licensing costs. Likewise, because the cloud computing provider provisions hardware for you in "the cloud", you don't have the upfront hardware purchases typically associated with traditional desktop software.
Lower total cost of ownership
Cloud computing not only costs less upfront, but less over the long term as well. "Total Cost of Ownership" (TCO) analyses show cloud computing solutions offer a 50% - 75% cost advantage over traditional desktop-based solutions.
No lock-in
By the time you've finished implementing a traditional desktop solution, you've likely ended up with a "sunk cost" of £5,000 - £25,000. Because you haven't made a large upfront investment in a cloud-based system, you're free to switch to a system that's a better fit for your needs.
Collaboration
Putting you practice in the cloud means that it's easy to selectively share data with your clients and other relevant parties. Many offerings, such as Box.com and Clio, offer the ability to securely share files with your clients. Cloud-based collaboration is more efficient, more secure, and can be a value-add service that helps you compete.
Ease of migration
If you're thinking about moving some or all of your IT to the cloud, you may be wondering if it's possible to migrate all your existing contacts, documents, matters, and other data in an automated fashion. Luckily, it is – many cloud providers provide tailored data migration services that will make your switch to the cloud painless.
Clio are a LSN networkpartner, find out more about what they do by visiting their networkpartner page.