AI automation leader Neota Logic announces integration with Repstor Custodian for legal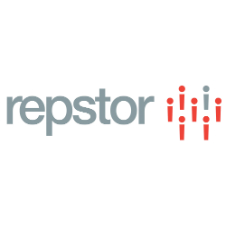 Customers will see enhanced efficiencies in matter creation, automated document creation and client portal applications
Neota Logic, creator of the world's leading no-code AI automation platform, and Repstor, the leading content management solution, have announced an innovative integration between their two products for the legal sector, which will revolutionise the matter creation and document automation process, and enhance client portal applications. The combined solution will be delivered by partner Transform Data International.
Matter creation process
For matters registered in a law firm's practice management system (PMS), the combined proposition will automatically initiate an email to the responsible lawyer performing a risk assessment for client or matter intake. Depending on the outcome, the workflow will either initiate the additional approval request or create the client/matter directly in Repstor's legal matter management solution, Custodian for Legal™. Users can then start working on the new matter seamlessly within the familiar Outlook interface. The Neota workflow will automatically save the risk assessment transcript, saving the results as a PDF file within the client/matter.
Document automation
Users will now be able to open a new Neota application dialogue within Outlook where important information is passed from the Repstor solution to Neota Logic. This means users can easily create complex contracts or other legal documents and automatically insert properties such as DocID, ClientID, MatterID, etc. Documents can be generated automatically in multiple languages and stored in Repstor Custodian for Legal dossiers in one go.
Client portal applications
The integration of Repstor Custodian for Legal with Neota Logic will allow law firms to embed Neota applications in SharePoint. This will enable users to provide their clients with self-service tools, such as data-breach advisors, document creation or request forms to request assistance with a new case and perform an online triage.
Commenting on the collaboration, Kim Massana, Neota Logic's CEO, said, "We are thrilled to be working with Repstor on this exciting integration of our technology platforms. We envisage many areas where our combined technologies could have a dramatic effect in increasing efficiencies for professional services."
Alan McMillen, CEO at Repstor, added, "We're delighted to be working with Neota Logic. There is perfect synergy between our solutions which, combined, will produce end-to-end workflows that further transform efficiency for our clients through smart process automation."
About Neota Logic
Neota is the world's leading AI automation platform for professional services. Our revolutionary no-code app development software allows professionals to rapidly automate any aspect of their expert services and enjoy the benefits of improved productivity, client satisfaction and new opportunities. Neota offers its software and services to customers from its offices in New York, London and Melbourne.
About Repstor
Repstor, ranked in the Top 10 Deloitte Fast 50 companies in Ireland, provides embedded Microsoft Office 365/ Outlook solutions that transform how information workers manage and share content wherever they are.
In this digital era, when teams are more dispersed than ever before, we solve the spiralling problem of information management governance - without demanding that users change the way they instinctively work. Better still we help them make full, compliant use of collaboration aids like SharePoint and Microsoft Teams.
Pentland Brands, Value Retail, Boels Zanders Advocaten, Brose Group, ForFarmers, Eversheds Sutherland, gunnercooke are among the many organisations globally that enthusiastically use our products, which are cloud-hosted, affordable and very easy to deploy.
Press contact
Rebecca Tear
Note to editors:
Using Repstor Custodian for Legal, we provide client portals / extranets and enable law firms to embed Neota apps in SharePoint, so they can provide clients with self-service apps such as data-breach advisory, document creation or request forms to request assistance with a new case and perform an online triage. We can provide demo screenshots on any of these topics.
Systems integration specialist Transform Data International is the strategic partner delivering our combined offering. It is responsible for client configurations and customisations of the integrated Neota Logic-Repstor Custodian for Legal proposition.