Bone & Payne signs up to SOS Connect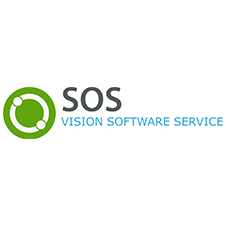 North Wales law firm Bone & Payne Solicitors has signed up to integrated practice and matter management with SOS Connect from Solicitors Own Software.
A full-service firm with offices in Llandudno, Colwyn Bay and Old Colwyn, Bone & Payne opted to change its legal software supplier after more than 20 years with its previous incumbent.
"We'd had our previous software package since the mid-1990s and our supplier was really just maintaining the system, and not developing it," says practice administrator Chris Beaumont.
"We came to realise that we had to bring ourselves up to speed with modern technology and build it in to our current working practices, so we looked at a number of replacements.
"We opted for SOS Connect because we thought it was the most user friendly and the SOS team presented it in a way that we could understand.
"We are very early in the process and have a 'baby steps' approach, but as a firm we can see the benefits in terms of becoming more efficient."
Graham Colbourne, managing director of SOS, said: "Bone & Payne is a good example of a mid-tier firm which has several offices, and therefore requires a system which can provide a more unified approach. We look forward to working with the firm on the roll-out of SOS Connect."